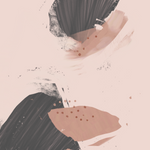 4 Poems on Hope to Get You Through Your Week
A collection of poems that we hold delicately in our hearts this week.

Joy Harjo, "Perhaps the World Ends Here" 
The world begins at a kitchen table. No matter what, we must eat to live.


The gifts of earth are brought and prepared, set on the table. So it has been since creation, and it will go on.


We chase chickens or dogs away from it. Babies teethe at the corners. They scrape their knees under it.


It is here that children are given instructions on what it means to be human. We make men at it, we make women.


At this table we gossip, recall enemies and the ghosts of lovers.


Our dreams drink coffee with us as they put their arms around our children. They laugh with us at our poor falling-down selves and as we put ourselves back together once again at the table.


This table has been a house in the rain, an umbrella in the sun.


Wars have begun and ended at this table. It is a place to hide in the shadow of terror. A place to celebrate the terrible victory.


We have given birth on this table, and have prepared our parents for burial here.


At this table we sing with joy, with sorrow. We pray of suffering and remorse. We give thanks.


Perhaps the world will end at the kitchen table, while we are laughing and crying, eating of the last sweet bite.
Maya Angelou, "Still I Rise"
You may write me down in history
With your bitter, twisted lies,
You may trod me in the very dirt
But still, like dust, I'll rise.


Does my sassiness upset you?
Why are you beset with gloom?
'Cause I walk like I've got oil wells
Pumping in my living room.


Just like moons and like suns,
With the certainty of tides,
Just like hopes springing high,
Still I'll rise.


Did you want to see me broken?
Bowed head and lowered eyes?
Shoulders falling down like teardrops,
Weakened by my soulful cries?


Does my haughtiness offend you?
Don't you take it awful hard
'Cause I laugh like I've got gold mines
Diggin' in my own backyard.


You may shoot me with your words,
You may cut me with your eyes,
You may kill me with your hatefulness,
But still, like air, I'll rise.


Does my sexiness upset you?
Does it come as a surprise
That I dance like I've got diamonds
At the meeting of my thighs?


Out of the huts of history's shame
I rise
Up from a past that's rooted in pain
I rise
I'm a black ocean, leaping and wide,
Welling and swelling I bear in the tide.


Leaving behind nights of terror and fear
I rise
Into a daybreak that's wondrously clear
I rise
Bringing the gifts that my ancestors gave,
I am the dream and the hope of the slave.
I rise
I rise
I rise.


Ellen Bass, "The Thing Is"
 
"to love life, to love it even
when you have no stomach for it
and everything you've held dear
crumbles like burnt paper in your hands,
your throat filled with the silt of it.
When grief sits with you, its tropical heat
thickening the air, heavy as water
more fit for gills than lungs;
when grief weights you like your own flesh
only more of it, an obesity of grief,
you think, How can a body withstand this?
Then you hold life like a face
between your palms, a plain face,
no charming smile, no violet eyes,
and you say, yes, I will take you
I will love you, again."
Khalil Gibran, "Sand and Foam"

"Sadness is but a wall between two gardens."